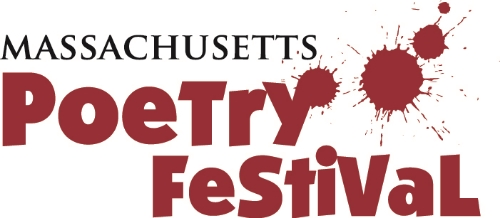 Salamander and Suffolk University faculty will be participating in the 2017 Massachusetts Poetry Festival in Salem, Massachusetts, on May 5-7. Find us at these events:
Small Press and Literary Fair: Saturday, May 6, 11AM-5PM
Salamander will have a table (with special subscription rates and discounted issues!) at the Small Press and Literary Fair outside of the Peabody Essex Museum along the pedestrian mall.
Poets on Motherhood: Saturday, May 6, 11AM-2PM
Four poets of different ages, ethnicities and life experience discuss issues that arise in writing about motherhood and read from their own and other writers' poems. We will look at motherhood in its many guises—pregnancy, abortion, miscarriage, birth, raising children, caring for grandchildren, letting go. Topics may include what responsibility, if any, we have to members of the family; how we deal with difficult—embarrassing or shameful?—experiences; how to express strong emotion without melodrama or sentimentality; why we may feel motherhood as a subject is often pigeon-holed or seen as unimportant by editors and readers. Wendy Mnookin, Chloe Garcia-Roberts, Anna Ross, Jennifer Barber. There will be time for audience discussion.
Out There and In Here: Mysteries of the Ekphrastic Poem: Saturday, May 6, 2 PM-3PM
How and why does the poet reconfigure a work of art into verbal patterns on the page? How does an ekphrastic poem offer an experience that is both "out there" in its descriptions, while at the same time live "in here," deep within a consciousness that is being stirred? How does a poet decipher a work of visual art as a kind of text? This reading/panel discussion will explore some of the mysteries of such poems. Five poets from the Suffolk University Creative Writing Program, David Ferry, Fred Marchant, George Kalogeris, Jennifer Barber, and student Nehizena Young-Edo will read from and discuss a few of their poems and the sculpture, artifacts, paintings, or photographs that prompted them. The audience will be invited to ponder with us the ways an ekphrastic poem brings us face to face with some of the most mysterious processes of art itself.
Fred & Gail & Richard & Lloyd: Sunday, May 7, 1PM-2PM
A very special reading of poets and friends: Fred Marchant, Gail Mazur, Richard Hoffman, and Lloyd Schwartz.
Save